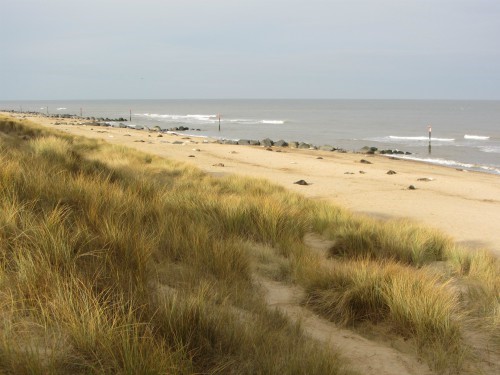 Norfolk, on the east coast of England, in autumn has the most amazing wildlife, but a real draw to this county, is the seals and their pups.
The Common and Grey seals are without a doubt an incredible sight and one that you must see when you are in Norfolk.
The seals don't really start pupping until the winter months (November to February), however, they do start to come onto the beaches before that (the blobs in the photo above are seals on the beach!).  There are two places in Norfolk where you can see these incredible creatures.  One is on the North Norfolk Coast at Blakeney Point, the other is at Horsey.
During September and October, you are, of course, free to walk on the beach at Horsey, but from November onwards there are restrictions where you are allowed to go. However, there is a viewing area put in place so that you can view the seals without disturbing them.

To be continued…
Richard